Hello.
It looks like you're new here. If you want to get involved, click one of these buttons!
Quick Links
"Still lie the sheltering snows, undimmed and white;
And reigns the winter's pregnant silence still;
No sign of spring, save that the catkins fill,
And willow stems grow daily red and bright.
These are days when ancients held a rite
Of expiation for the old year's ill,
And prayer to purify the new year's will."
Helen Hunt Jackson, A Calendar of Sonnet's: February
When you first apply to join the forum, you will have to wait a while to be approved. Just be patient.

Once you are a member, don't forget to check the calendar(s) for session times. Sessions are held on different platforms, so be sure to find out where the session will take place:-

Speaking Practice

LEN English sessions:-


Listening Practice 24/7

English radio playlists on Discord.


March 1st: World Compliment Day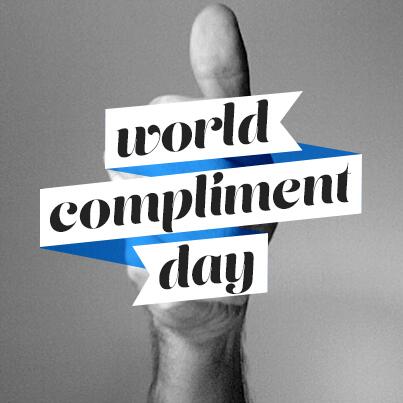 You might not have known, but Sunday March 1st, it will be
World Compliment Day
. This is the day you can give extra compliments, appreciation and/or validation. It sounds obvious we give compliments to people when we appreciate them for who they are, for how they are dressed, or for what they do. However, we don't always do that enough. We're eager to tell people when things go wrong, but often forget to mention when things go well. To make people more aware of this, Hans Poortvliet, the man I wrote (The Big Compliment Book) with, invented the Dutch National Compliment Day on march 1st.
This day was meant to make us more aware of peoples inborn need to be appreciated. On this day you could reflect upon the qualities you appreciate in others, where you didn't compliment them for so far. You could also give extra attention to valuable tasks people perform, that seems obvious because they perform them every day. After the success of the National Compliment Day, Poortvliet created the , the most positive day of the year, yearly on the first of march.

March 1st is just about consciously reflecting on what someone in your area does well and letting that person know he/she is sincerely appreciated for that. It should be done through words instead of gifts. "A sincere and personal compliment costs nothing, but the impact on the recipient is huge," says Hans Poortvliet, recognition professional and the driving force behind the annual event in the Netherlands. "Nothing stimulates more, gives more energy, makes people happier and, as far as business is concerned, increases productivity and commitment faster than sincere appreciation. So why not use it a little bit more?"
Post edited by Teach on