A very floral wish to you people.
Yesterday, I have participated in LESC Skype session and as usual
@Bubbly
di came up with a unique idea and ask every member to share the name of their favourite flower. I realised that I do not know the English name of the most common flower that I usually see in my college garden and several other gardens near my home.
I wanted you, people, to start a discussion on flowers and their names(regional name as well as an English name). Share with us the name of the flower, Images( if you can) and at last a little description. flower are the instant source of Happiness and of sadness as well. If you like you can share poems as well. As I can remember we had one chapter in our class X English book named Daffodils. I love that poem as it is about the description of Daffodils.
let me revise it once more.
I wandered lonely as a cloud
That floats on high o'er vales and hills,
When all at once I saw a crowd,
A host, of golden daffodils;
Beside the lake, beneath the trees,
Fluttering and dancing in the breeze.
Continuous as the stars that shine
And twinkle on the Milky Way,
They stretched in never-ending line
Along the margin of a bay:
Ten thousand saw I at a glance,
Tossing their heads in sprightly dance.
The waves beside them danced, but they
Out-did the sparkling waves in glee:
A Poet could not but be gay,
In such a jocund company:
I gazed—and gazed—but little thought
What wealth the show to me had brought:
For oft, when on my couch I lie
In vacant or in pensive mood,
They flash upon that inward eye
Which is the bliss of solitude;
And then my heart with pleasure fills,
And dances with the daffodils.
William Wordsworth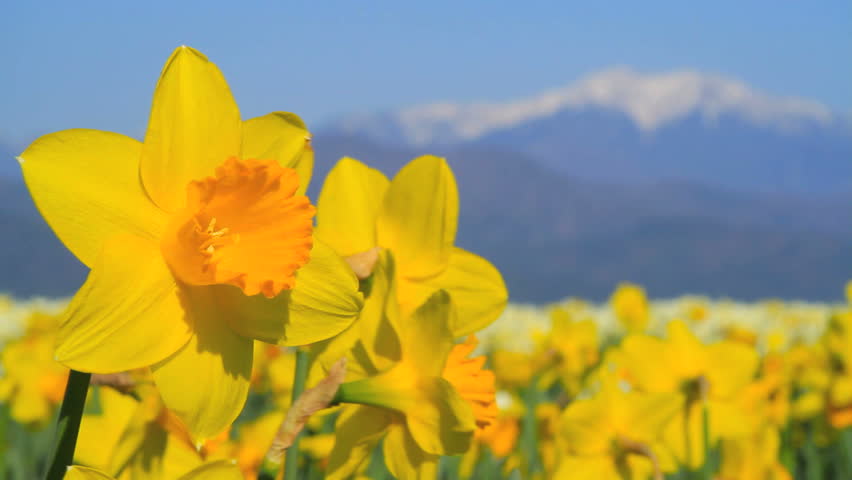 Have a floral Day!
@takafromtokyo
@paulette
@Zom
@Bubbly
@prateek
@nidhii
@abhishekb9099
@Anurada
@Frank
@khalied
@kindgnice
@Shiny03
@Rema
@gam01hr
@torellip
@Monik
@april
@mheredge
@Lynne
@GemmaRowlands
@amatsuscribbler
@Yellowtail
@Janjard
@Michouxe
@Dora
@aladdin
and
@all_the_members_of_LEN_Network
.