Hello.
It looks like you're new here. If you want to get involved, click one of these buttons!
Quick Links
In lands I never saw -- they say
Immortal Alps look down --
Whose bonnets touch the firmament --
Whose sandals touch the town --

Meek at whose everlasting feet
A myriad daisy play --
Which, Sir, are you and which am I
Upon an August day?

Emily Dickinson
When you first apply to join the forum, you will have to wait a while to be approved. Just be patient.

Once you are a member, don't forget to check the calendar(s) for session times. Sessions are held on different platforms, so be sure to find out where the session will take place:-

Speaking Practice

LEN English sessions:-


Listening Practice 24/7

English radio playlists on Discord.


Happy New Year
Most countries around the world celebrate New Year on January 1st and the day is a public holiday. But many countries and people also have another day when they celebrate their own new year. For example the Chinese New Year, Losar, the Tibetan, Sherpa, and Tamang new years in Nepal which are celebrated in late January to February depending on the moon; and as I learned today from, there is a Serbian new year that is celebrated a few days after January 1.
Then there are special traditions. Fireworks often are lit to see the new year in, just before midnight on the 31st December. There are usually a lot of parties on this night and revellers will stay up until midnight and sing songs like 'For auld lang syng,' originally a poem written by Robert Burns in 1788 and set to the tune of a traditional folk song to bid farewell to the old year at the stroke of midnight.
How did you celebrate the New Year? Did you do anything special? What sort of customs do you have for seeing in the new year?
Whilst many countries have a Christmas tree for Christmas, in Japan it is used for New Year.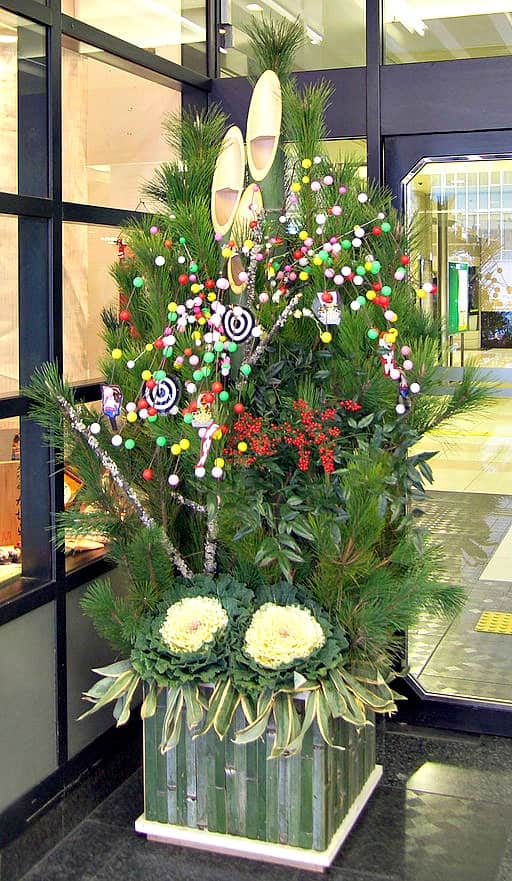 Tagged: