Hello.
It looks like you're new here. If you want to get involved, click one of these buttons!
Quick Links
In lands I never saw -- they say
Immortal Alps look down --
Whose bonnets touch the firmament --
Whose sandals touch the town --

Meek at whose everlasting feet
A myriad daisy play --
Which, Sir, are you and which am I
Upon an August day?

Emily Dickinson
When you first apply to join the forum, you will have to wait a while to be approved. Just be patient.

Once you are a member, don't forget to check the calendar(s) for session times. Sessions are held on different platforms, so be sure to find out where the session will take place:-

Speaking Practice

LEN English sessions:-


Listening Practice 24/7

English radio playlists on Discord.


Bad habits and good habits
Today we discussed habits and how to change bad habits, replacing them with good ones (Shiny03,
@anshi
,
@Zaki
,
@mhoz000)
.
It was inspired by the article posted in another topic: Start a new (good) habit, kill an old (bad) one
"Habit is a good servant but a bad master."
The article gives some good tips. "The first thing to identify for yourself is the habit you want to work on, whether it's starting a new (good) one or ending an old (bad) one. That's a minor distinction, by the way. Eating healthier is eating less junk. Exercising more is being less sedentary. One is often the inverse of another. This step requires some honest self-evaluation. What is not working in your life? What personality flaws are holding you back? Where is there room to do better?"
What are your good habits and what are your bad habits? I have a bad habit of snacking in the evening. But I have developed a good habit of eating more healthy food and (except when I'm snacking) exercising much more self-control. Sounds contradictory doesn't it? Perhaps I need to make sure that my snacking is limited to fruit and make it less frequent.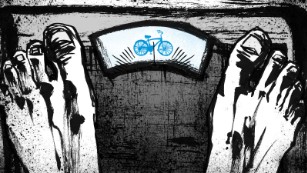 Tagged: