Hello.
It looks like you're new here. If you want to get involved, click one of these buttons!
Quick Links

There is wind where the rose was,
Cold rain where sweet grass was,
And clouds like sheep
Stream o'er the steep
Grey skies where the lark was.

Nought warm where your hand was,
Nought gold where your hair was,
But phantom, forlorn,
Beneath the thorn,
Your ghost where your face was.

Cold wind where your voice was,
Tears, tears where my heart was,
And ever with me,
Child, ever with me,
Silence where hope was.

November by Walter de la Mare
When you first apply to join the forum, you will have to wait a while to be approved. Just be patient.

Once you are a member, don't forget to check the calendar(s) for session times. Sessions are held on different platforms, so be sure to find out where the session will take place:-

Speaking Practice

LEN English sessions:-


Listening Practice 24/7

English radio playlists on Discord.


Should alcohol be banned on flights?
What do you think? The UK government is reviewing airport licensing laws at airports. However, following another drunken brawl on a plane, the question is whether passengers be breathalysed before boarding or even forbidden from boozing?
I have only come across alcohol-related problems a few times in all the times I have flown. The first time, flying from Moscow (
@Practical_Severard)
some Swedes had been drinking far too much in the airport during their transfer. One of them was physically dragged out of the plane as he was totally out for the count. The others were pretty obnoxious later on into the flight, and the air hostesses had a hard job keeping them from disturbing other passengers (it was a night flight too). The other two times it was a case of passengers taking liberties with free alcohol served on the long-haul flight. One time someone drunk enough to stagger and fall in the aisle (fortunately there was a doctor on board and he groggily got to his feet again after a while). The other was just a case that the guy could not shut up and spent hours talking when everyone was trying to sleep.
I sometimes think that the cabin crew could control this better as they could just refuse to serve passengers unlimited alcohol.
I have quite often seen unpleasantness on cheap airlines departing from British airports but I don't think alcohol was involved and funnily enough, never on the same airlines returning to the UK.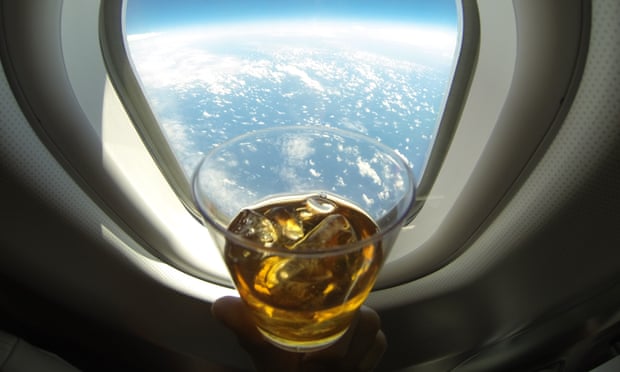 Tagged: