Hello.
It looks like you're new here. If you want to get involved, click one of these buttons!
Quick Links
In the merry month of May
When green leaves begin to spring,
Little lambs do skip like fairies,
Birds do couple, build, and sing.
A swarm of bees in May
Is worth a load of hay;
A swarm of bees in June
Is worth a silver spoon;
A swarm of bees in July
Is not worth a fly.
Would you buy one of these?
You may remember this YouTube video that went viral:-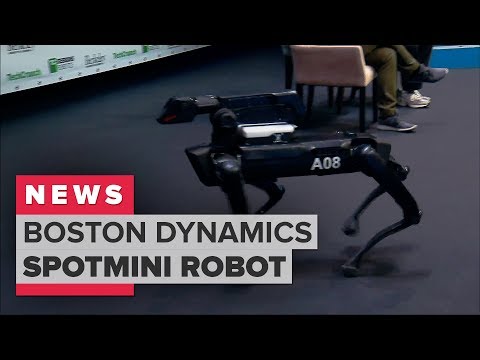 Well, you will be able to buy your own Spot Mini some time in 2019. According to their website, it weighs about 66 pounds and has a battery life of about 90 minutes. However, there's no information on how much they will cost, yet. I would love to buy one, then I might be able to go hiking with Marianne, but I think it will be outside my budget for gadgets.
Tagged: