Hello.
It looks like you're new here. If you want to get involved, click one of these buttons!
Quick Links
"Still lie the sheltering snows, undimmed and white;
And reigns the winter's pregnant silence still;
No sign of spring, save that the catkins fill,
And willow stems grow daily red and bright.
These are days when ancients held a rite
Of expiation for the old year's ill,
And prayer to purify the new year's will."
Helen Hunt Jackson, A Calendar of Sonnet's: February
Marianne's Tuesday 8am session 31 December 2019: Climate change - myth or reality
Greta Thunberg has been in the news proclaiming the urgent need to address the problem of climate change. But not everyone is willing to accept there is a problem.
This video talks about climate change. Thunberg is shocked by how human beings are capable of changing the Earth's climate.
What do you think? Do you think there is a problem? Have you seen any evidence of climate change, other than a warmer summer?
For example, last night in northern Scotland there was a record high of over 16 degrees centigrade.
Captured on camera: 50 years of climate change in the Himalayas. Series of before and after panoramas of Imja glacier taken five decades apart highlights dramatic reduction of Himalayan ice.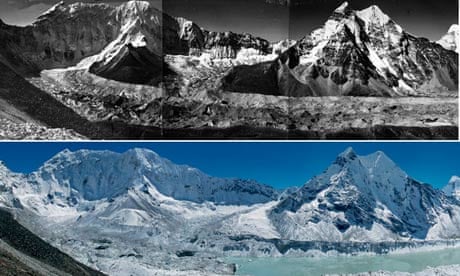 Tagged: