Describe a famous person who you most would have liked to have met and had the chance to talk. This person can be dead or alive, can be famous for any reason and from anywhere in the world. If they don't speak English or your language, don't worry, we can have a translator to help!
You need to say:
Who and why this person;
What made them famous;
What questions would you ask them and what would you want to talk about;
What would their world have been like;
Would you like to be famous and why or why not?
You will need to do a little research about the background of this person if you don't already know this well.
I think if I had a chance to meet someone famous I'd quite like to meet Queen Elizabeth. I am a bit of a republican at heart but over the years and especially more recently I have come to respect a lot more the role she has and her as a person.
She is famous across the world as the Queen of Britain, but she is also the constitutional monarch of 15 of the the
Commonwealth
countries, (a political association of 54 member states, nearly all former territories of the British Empire). When she was born, no one expected that she would become queen, as her uncle was king and her father was never expected to become the the ruling monarch. However, from the age of ten, when her father became king, she was brought up to fill the role and was crowned in 1952 at the age of 28.
I would be interested to hear her stories from when she was serving in the Auxiliary Territorial Service during the final months of the Second World War. (She was born the same time as my father). She trained as a driver and mechanic and was given the rank of honorary junior commander (female equivalent of captain at the time).
I would also ask her about her state visits with Prince Philip during the 1950s and 60s when she travelled to many very remote and exotic parts of the world as part of her duties to visit the countries that still owed their allegiance to the Crown. I'd be especially interested to talk to her about her visit to Nepal in 1961. She actually visited
two times.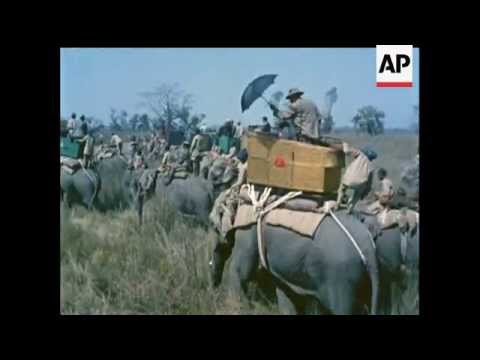 1961 State visit to Nepal (Not much changed in many ways!)
I have watch The Crown on TV and I believe that this is a fairly accurate depiction of life in the palace and the sort of day to day trials and tribulations as monarch that she has had to endure. I feel quite sorry for her as she is not able to openly come out with her ideas on how the country is governed, but I love her subtle signals she uses to hint at her views. For example, after the Brexit referendum and when she had to go to the Houses of Parliament to open the new session with Theresa May as Prime Minister, she wore a beautiful European Union flag-coloured blue suit with a hat studded with gold stars!
I think I would only like to be famous if it is to support an important cause that I believe in, like Greta Thurnberg for climate change. Then being famous can sometimes have a positive influence and do good. However I hate how people who are famous are always criticised and cannot easily escape the limelight. I like going around incognito and would hate to be recognised everywhere I went.
https://www.bbc.com/news/blogs-trending-40356113