One of the ways to achieve something, such as learning a language, is with patience and regularity. And sometimes the trick is not to want to do too much at once, because then you quickly get bored or frustrated. By doing something little by little, you develop a new habit. Then you learn the language, or anything else you choose, without much effort. Do you want to learn good English? Then let yourself be inspired by the following story.
Ferdinand Cheval (1836 –1924) was a French postman. On one of his rounds, he tripped over a rock and picked it up. Cheval was surprised by the beauty of the stone and decided to take it home. From that moment on he started collecting more stones, which he liked. Initially that started with a few pieces, but after a while he set out with a wheelbarrow, in search of even more (in his view) special specimens.
And while the people around him began to think of him as the village idiot, he spent 33 years working day and night on the construction of a unique building in Hauterives, France, which he called his
Palais Idéal
. He was inspired by the architecture of the global postcards he distributed daily. Brick by brick his creation took shape. In 1969 it was declared a national monument by the French Minister of Culture. The temple, now considered one of the most remarkable expressions of naive architecture, can still be visited.
Here you can watch Cheval's
Palais Idéal
: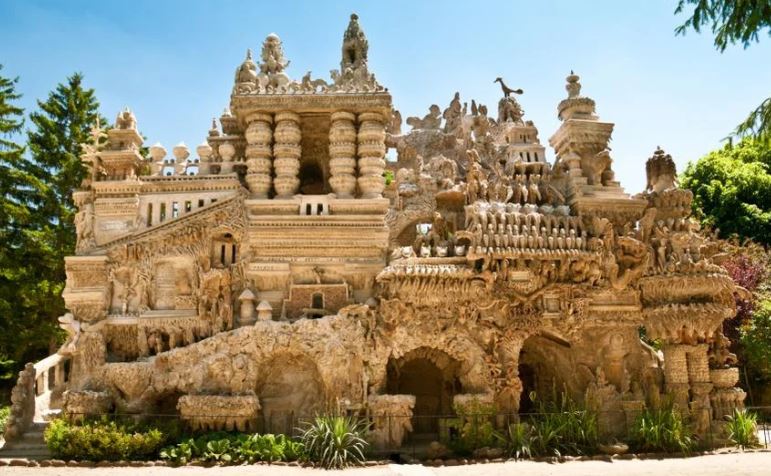 It took Cheval 33 years to build his palace, but he achieved it by working step by step. Apart from this educational story I wonder: did you already develop special habits by doing something daily for a short period of time or step by step? Tell us about your habits. You might also have some advise for us how you can learn something by doing it one step at a time. Then share this with us please.