The purpose is answer in informal way to this friend's letter.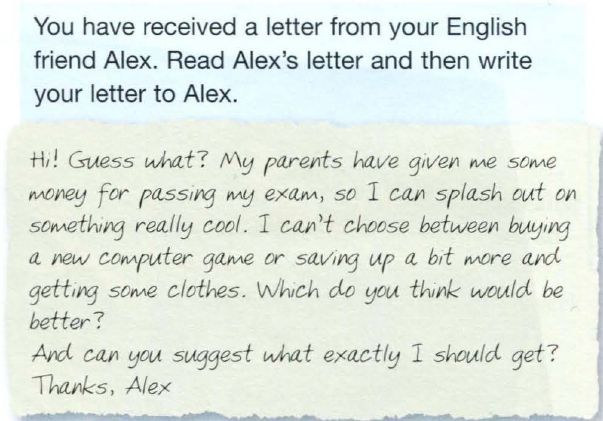 Hey Alex what a wonderful news!
Congratulations on passing the exam. I told you would make it.
I'm happy for the money you got, even if this make me a little bit envious of you :P
I guess you have selected two great ways to spend your reward, but if you want my opinion I'd choose a new videogame.
You have passed the exam, the Summer holidays are coming, so you can play videogames without concerning about the study, isn't it? And then...does the new racer game you like so much isn't released just this week? So what are you waiting for?
Keep me update!
Greetings
----------
Thanks in advance for all the corrections.